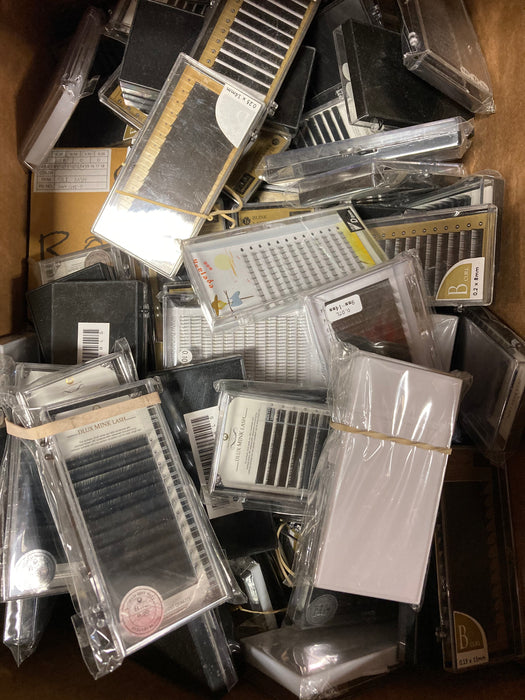 Random Training Lashes
by Cheap Lash
These are old stock or not up to standard lashes. Not suited for on person application, for training purposes only. Could have heat resistant issues, old stock with unbranded labeling, glue strip issues etc. 
Pick single lashes in:
Classic (0.10 and up thickness)
Single Lash Volume (0.07 and under thickness)
Pre-Made Fans (2D/3D/5D etc)
We pick at random whats available, no returns or exchanges.